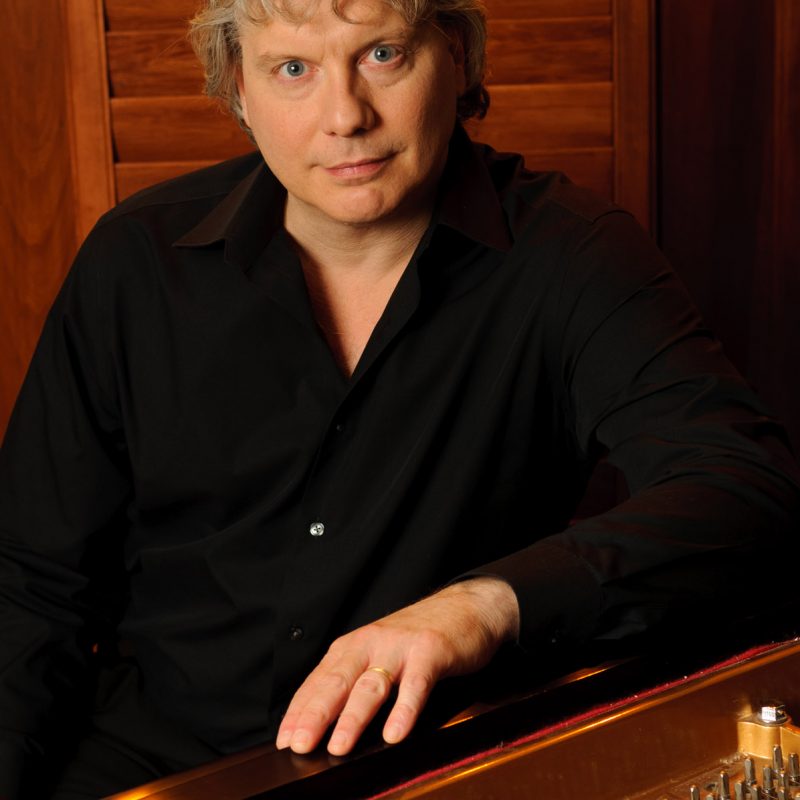 Education: B.M. Oberlin Conservatory; M.M., Univerity of Arts; D.M.A., Peabody Conservatory. Honors and awards at all three schools, including the Rudolf Serkin Prize (Oberlin), Strine Award (U. Of A.) And Zierler Award (Peabody). Performances throughout the U.S. and abroad as both soloist and chamber musician; broadcast performances and interviews on WFLN (Philadelphia), and WBJC (Baltimore); soloist with The St. Petersburg Symphony (Russia), the National Gallery Orchestra, and the Mid-Atlantic Symphony; solo and chamber recitals in New York and Washington D.C., including an appearance at XM Radio Studios. Recordings on multiple labels. Juror at international piano competitions in China, Taiwan, and New York. Juilliard Pre-College Faculty since 2000; former faculty member of Peabody Conservatory and Towson University.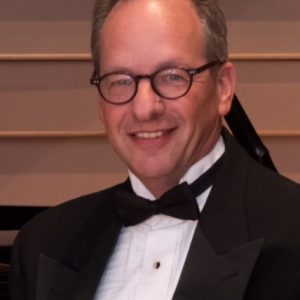 A versatile recitalist, orchestra soloist and chamber musician, Jon Klibonoff has performed extensively throughout the U.S. and abroad.  His various honors include first prizes in the Kosciuszko Chopin Competition and the silver medal in the 1984 Gina Bachauer International Piano Competition.  Klibonoff has appeared as soloiswith the Utah, Baltimore, Richmond, Denver, New Orleans, Oakland, Syracuse, and North Carolina symphonies, as well as the Buffalo Philharmonic and the Denver Chamber Orchestra.  Mr. Klibonoff is a past recipient of a NEA solo recitalist's grant and has been sponsored by the Pro Musicis Foundation in recital throughout the world.  A founding member of the acclaimed ensemble, Trio Solisti, he has performed in major venues such as Lincoln Center, the Kennedy Center, and at numerous colleges and universities throughout the United States. He has performed with the Shanghai, Miami and Lark Quartets as well as with members of the Emerson and Toyko String Quartets. Mr. Klibonoff is a also a principal member of Associated Solo Artists, an organization that performs concerts, educational programs and corporate events. He holds degrees from the Manhattan School of Music and from The Juilliard School and is on the faculties of the Manhattan School of Music and Concordia Conservatory of Music.
Romanian-born cellist Mihai Marica won First Prize at the "Dr. Luis Sigall" International Competition in Viña del Mar, Chile and also won First Prize at the Irving M. Klein International Competition. He is also the recipient of Charlotte White's Salon de Virtuosi Fellowship Grant. He has performed with orchestras such as the Symphony Orchestra of Chile, Xalapa Symphony in Mexico, the Hermitage State Orchestra of St. Petersburg in Russia, the Jardins Musicaux Festival Orchestra in Switzerland, the Louisville Orchestra, and the Santa Cruz Symphony in the US. He also appeared in recital performances in Austria, Hungary, Germany, Spain, Holland, South Korea, Japan, Chile, the United States, and Canada. A dedicated chamber musician, he has appeared at the Chamber Music Northwest, Norfolk, and Aspen music festivals among others, where he has collaborated with such artists as Ani Kavafian, Ida Kavafian, David Shifrin, André Watts and Edgar Meyer. Mihai is an original member of the award-winning Amphion String Quartet, whose debut album was recently named one of the best classical music recordings of 2015 by the New York Times. Mr. Marica studied with Gabriela Todor in his native Romania and with Aldo Parisot at the Yale School of Music where he was awarded the Master of Music and Artist Diploma degrees. He is a member of Chamber Music Society  of Lincoln Center's CMS Two Program with the Amphion String Quartet, and a former solo member of The Chamber Music Society of Lincoln Center's CMS Two program. Mihai continues to appear regularly with the Chamber Music Society of Lincoln Center.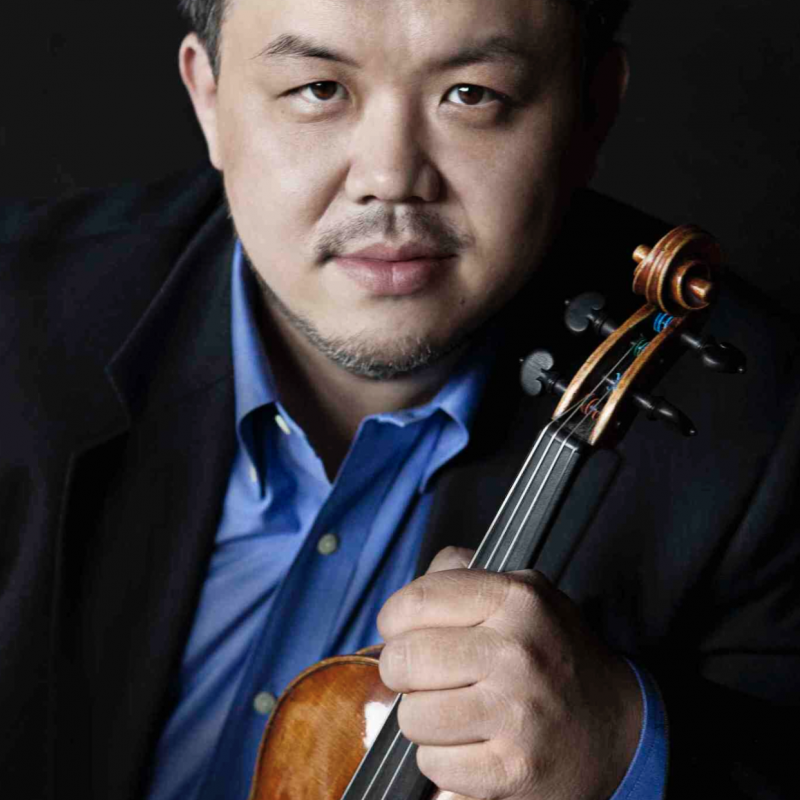 Violinist Xiao-dong Wang entered the Shanghai Conservatory of Music at the age of ten. Mr. Wang was First Prize winner in the Menuhin International Violin Competition and First Prize winner in the Wieniawski-Lipinski International Violin Competition at the ages of thirteen and fifteen. He was brought to the attention of Dorothy DeLay of The Juilliard School who arranged for him to begin a four-year scholarship starting in 1986. A guest soloist of considerable experience, Mr. Wang has performed with orchestras around the world, including the Royal Philharmonic in London, the London Mozart Players, Adelaide, Perth, Queensland Symphony Orchestras, and Sydney Opera Orchestra. His recording credits include the Bartok Concerto No.2 and Szymanowski Concerto No.1 for Polygram Records. He has also appeared performing on both violin and viola in chamber music concerts at Lincoln Center, Kennedy Center, Aspen, Ravinia and in many other festival and musical events worldwide. Mr. Wang is the resident soloist of the Shanghai Symphony for the 2012-13 Season, he will appear three times as soloist with the orchestra during the season as well as presenting chamber music concerts and Master classes. During his residency, Mr. Wang will also perform as a soloist with three other major symphony orchestras in China, including The China Philharmonic in Beijing. Mr. Wang is the artistic director and a founding member of the renowned chamber music group Concertante, where he has collaborated with world renowned musicians and made a vast number of chamber music recordings.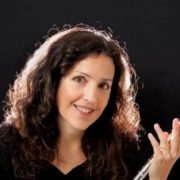 A charismatic and versatile flutist, Janet Arms has been a member of the New York City Opera orchestra since 1988. She has also performed and recorded with the New York Philharmonic, San Francisco Ballet, Metropolitan Opera, as guest principal flutist with the St. Louis Symphony in the US and throughout Europe, as well as with the Boston Symphony Orchestra in Boston, at Tanglewood, and on tour. She has a long-standing association with the Bard Festival Orchestra and the American Symphony Orchestra, has worked with the NYC Ballet, American Ballet Theater, New Jersey Symphony, as well as subbed on Broadway in The King and I, Finding Neverland and the Radio City Christmas Spectacular. As a faculty member of the Hartt School, Janet holds the title of Senior Artist Teacher as well as the Associate Chair of Chamber Music of Winds and Brass. She has been a faculty member of the Pacific Region International Summer Music Academy – PRISMA  in Powell River, BC for many years and has spent several summers in Brazil, teaching and performing with the faculty of the renowned Festival Eleazar de Carvalho in Fortaleza. As an active performer in commercial recording here in NYC, Janet can be heard on a number of film documentaries for PBS. Scored by Michael Bacon, these include Jewish Americans, The Kennedy Years, and The Roosevelt Years to name a few. She made her recital debut at Carnegie Hall as a prizewinner of the Concert Artists International competition while completing her Masters degree at Juilliard. Ms. Arms' chamber music career has included appearances with her NYC Opera colleagues at Lincoln Center, performances at the Eastern Shore Chamber Music Festival, with the Concordia Chamber Players, the New York Chamber Soloists and appearances at PRISMA where her colleagues from the Chicago Symphony, Orchestre Symphonique de Montreal, LA Philharmonic, Vancouver Symphony, and Victoria Symphony Orchestra. Her most recent chamber music project, The Pandora Duo, is a  collaboration with guitarist and fellow Hartt faculty member Christopher Ladd.
Oboist Yousun Chung has performed in Europe, Asia, and throughout the United States. Based in New York, she is an associate musician at the Metropolitan Opera Orchestra, New York City Ballet, New York City Opera, New York Philharmonic, Greenwich Symphony, Riverside Symphony, Orpheus and others. Ms. Chung has recently joined as a Senior Artist teacher in Hartt school of music in 2015. Ms. Chung is an assistant Faculty member at the Juilliard School, Pre-college division since 2007, as well as main Faculty for the reed classes. She is also an adjunct faculty at Columbia University since 2013, where students have to audition for a special prize in order to study under her tutelage. As an achieved ensemble player and a solo artist, Ms. Chung appeared as a member of the Santa Fe Opera Orchestra in the summer of 2008. Ms. Chung has also performed as a guest soloist with the Sejong soloists from 2006 to 2010 at Carnegie Hall and the Great Mountain Music Festival in South Korea. In 2003, Yousun Chung made her Alice Tully Hall debut where she premiered the Ursula Memlok Oboe Concerto with the New Juilliard Ensemble. As a winner of the concerto competition in 2006, Ms. Chung performed the Handel G minor Oboe Concerto at the Alice Tully Hall with the Juilliard Orchestra. Ms. Chung received her Bachelor and Master's degree at the Juilliard School, where she studied with Elaine Douvas, Eugene Izotov, Thomas Stacy, Linda Strommen, and John Mack, as a recipient of the Eilleen Hayes Ludlam Memorial scholarship. As a Full scholarship student, Ms Chung also received a Professional Studies degree from the Mannes School of Music, where she studied with Elaine Douvas and Richard Dallessio.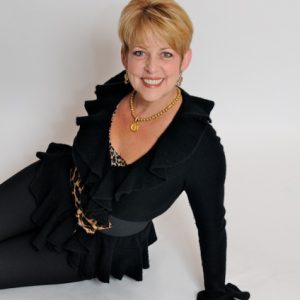 Karen Beardsley is best known for her creation of the role of "Max"in Oliver Knussen and Maurice Sendaks fantasy opera "Where the Wild Things Are" which she premiered at Glyndebourne in England,debuted at New York City Opera and New York Philharmonic , filmed for BBC and premiered across the United States and Europe. Her international operatic career took her around the world singing leading roles in the major opera houses in Amsterdam, Taiwan, Paris, Santiago, Singapore, London, Santa Fe, Los Angeles, New York, and Chicago to mention a few. A master teacher, she has been on the Precollege voice faculty at Manhattan School of Music since 1996 and has a thriving private studio of over 40 students in Tenafly, NJ. Her students have won first and second place in the NATS competition in NYC for the past five years and have sung on Broadway as well as major theaters across the United States and Canada. She and her husband, Maitland Peters are proud to have recently established the "Karen Beardsley and Maitland Peters Endowed Voice Scholarship" at Manhattan School of Music for exceptional voice students with exciting potential in the Precollege Division.