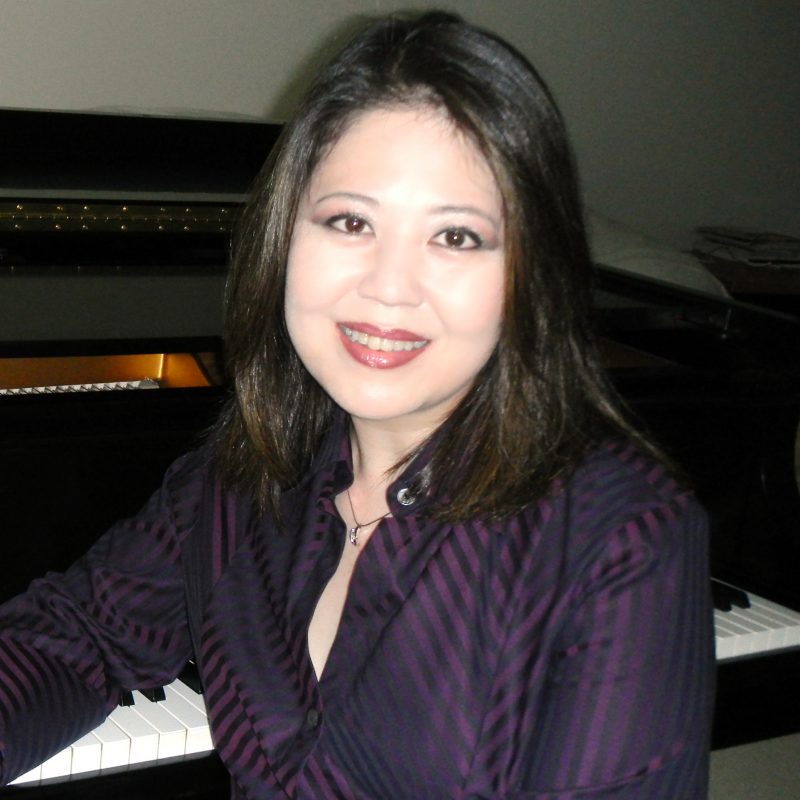 LISA NAKAMICHI, known for her exquisite performances of Mozart has been called "born to play Mozart" by Honolulu Advertiser critic on her concerto performance with the Honolulu Symphony Orchestra. The successful Tokyo solo debut recital sponsored by the Japanese Ministry of Culture launched Ms. Nakamichi's career in Japan. Ms. Nakamichi has since appeared in concerto performances throughout Japan among them the New Star Japan Philharmonic in Tokyo, the Kyushu Philharmonic in Nagasaki, Kyoto Symphony in Kyoto and the Hiroshima Symphony in Hiroshima. Her performance with the Hiroshima Symphony was reviewed as "brilliant Mozart playing". Most recently, in February 2019, Nakamichi appeared with world-acclaimed pianist, Jon Nakamatsu in Mozart's double concerto with the Hawaii Symphony Orchestra conducted by Maestro Hans Graf. Concerto performances with the Honolulu Symphony and Hawaii Symphony have totaled over a dozen times and her performance of the Mozart Concerto was reviewed in the Honolulu Advertiser as "above all beautiful". Notable performances with the HSO includes the inaugural concert of the Hawaii Symphony Orchestra under the baton of Maestro Naoto Ohtomo in March 2012. Nakamichi has also collaborated with the Hawaii Youth Symphony in a performance of Gershwin's Rhapsody in Blue, celebrating Louis Vuitton's 150th anniversary concert. Ms. Nakamichi has appeared in numerous recitals in major cities of the U.S., Canada, Europe and Japan. Notable venues include the residence of the Japanese Ambassador to the United States in Washington, D.C., Consul General of Japan in Honolulu, Corcoran Art Theater (Washington, D.C.), Tokyo Bunka Kaikan (Tokyo, Japan), Eroica Saal (Vienna, Austria), residence of the Japanese Ambassador to Austria in Vienna, Libby Hall (University of Utah), University of Alaska in Anchorage, Montreal City Hall (Montreal, Canada), Portland Japanese Garden (Portland, Oregon), among others. Since 2000, Ms. Nakamichi has been on the artists' roster of the Japan Foundation for Regional Art Activities (JAFRA). She has appeared throughout Japan in the Foundation's outreach program holding workshops, masterclasses and performances to promote the regional development in arts and culture. As juror, Nakamichi has served on the jury of the Cooper International Piano Competition (Cleveland), Waring International Piano Competition (Palm Springs), and Alaska MTA, where she also conducted masterclasses. In August 2018, she served on the jury of the PTNA Competition (Piano Teachers' National Association) for their national finals in Tokyo. Ms. Nakamichi is the founding artistic director of the Aloha International Piano Festival which is held annually in June at the Hawaii Convention Center.  Focusing on the highest level of piano education by world acclaimed pianists, the festival hosts local students and students from the mainland U.S. and Asia. Lisa Nakamichi received her Bachelor's and Master's degrees from The Juilliard School under the tutelage of Martin Canin and doctoral degree awarded from the State University of New York at Stony Brook.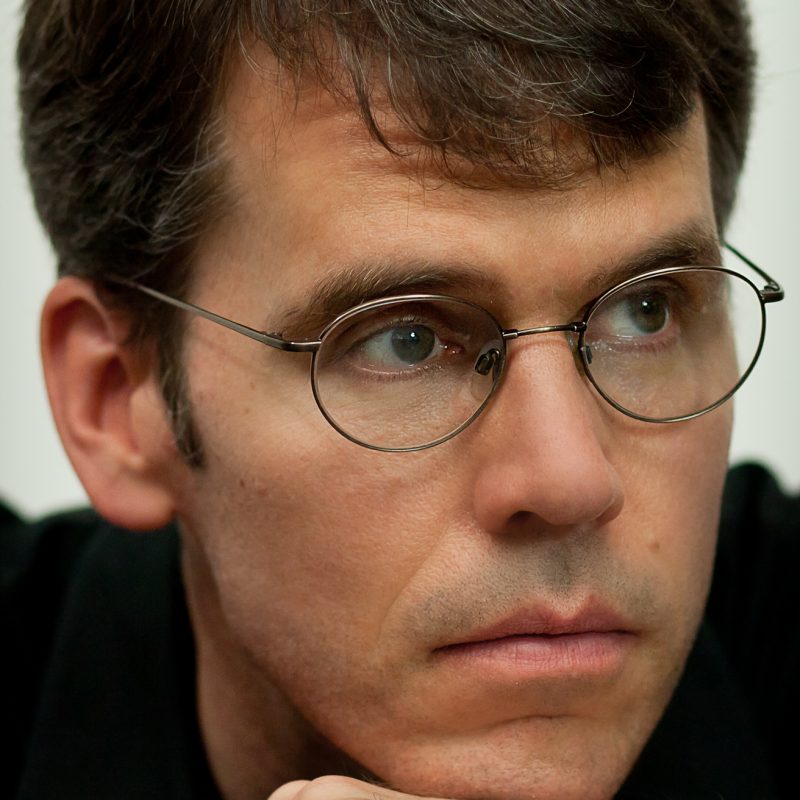 Pianist THOMAS SAUER is a highly sought after soloist, chamber musician, and teacher. Recent appearances include concerto performances with the Quad-City and Tallahassee Symphonies and the Greenwich Village Orchestra; solo performances at Carnegie Hall (Stern Auditorium), Merkin Concert Hall, Rockefeller University, and St. John's College, Oxford; appearances on Broadway as the pianist in 33 Variations, a play about the composition of Beethoven's Diabelli Variations; and performances at the Chamber Music Society of Lincoln Center and the Philadelphia Chamber Music Society. With his long-time duo partner Colin Carr, Mr. Sauer has appeared at the Wigmore Hall (London), Holywell Music Room (Oxford), the Amsterdam Concertgebouw and Musikgebouw, Bargemusic (New York City), the Isabella Stewart Gardner Museum (Boston), Da Camera (Houston), and Princeton University, among many other venues.  Other appearances include recitals with Midori at the Philharmonie in Berlin and the Palais des Beaux Arts in Brussels; performances with members of the Juilliard String Quartet at the Library of Congress; a recital with violinist Jennifer Koh at the Kennedy Center; and numerous concerts with the Brentano String Quartet. Mr. Sauer has performed at many of the leading festivals in the United States and abroad, including Marlboro, Caramoor, Music@Menlo, Chamber Music Northwest, El Paso Pro Musica, Aloha International Piano Festival, and the Chamber Music Festivals of Seattle, Taos, Four Seasons (North Carolina), Portland and Salt Bay (Maine); as well as Lake District Summer Music (England), Agassiz International Chamber Music Festival (Canada), Festival des Consonances (France), and Esbjerg International Chamber Music Festival (Denmark). Mr. Sauer's varied discography includes recordings of Beethoven and Haydn piano sonatas for MSR Classics; with Colin Carr, the complete cello and piano works of Mendelssohn on Cello Classics and complete Beethoven on MSR Classics; a disc of Hindemith sonatas with violist Misha Amory (Musical Heritage Society); music of Britten and Schnittke with cellist Wilhelmina Smith on Arabesque; music of Ross Lee Finney with violinist Miranda Cuckson for Centaur Records; music of James Matheson on Yarlung Records; and violin sonatas of Mozart with Aaron Berofsky for Blue Griffin Recordings. In recent seasons, Mr. Sauer has premiered works by Philippe Bodin, Robert Cuckson, Sebastian Currier, Brian Fennelly, Keith Fitch, David Loeb, Donald Martino, Suzanne Sorkin, David Tcimpidis, and Richard Wilson. A member of the music faculty of Vassar College and the piano faculty of the Mannes College, Mr. Sauer was the founder and for fifteen years director of the Mannes Beethoven Institute, and is co-Artistic Director of Chamber Music Quad Cities. A graduate of the Curtis Institute, Mannes College of Music and the Graduate Center of the City University of New York, his major teachers included Jorge Bolet, Edward Aldwell, and Carl Schachter.
Hailed as "first-rate" by The Boston Globe, cellist TOMOKO FUJITA enjoys an active musical life as soloist, chamber musician, and educator. She has recently performed on the Dame Myra Hess Series in Chicago and at the Nicholas Roerich Museum in New York City with pianist Luba Poliak, and has collaborated with esteemed artists such as Itzhak Perlman, members of the Cleveland, Emerson, and Juilliard String Quartets, dancer Wendy Whelan, and the Lar Lubovitch Dance Company. As a founding member and the cellist of the Bryant Park Quartet for ten years, she has presented numerous concerts and interactive outreach presentations, nationally and internationally, and released a CD album entitled "BPQ". Currently, she is a member of the New York Chamber Music Co-Op, a performance collaborative which seeks to explore issues of social justice in the context of classical music programming. Tomoko graduated summa cum laude from Rice University with a double degree: a Bachelor of Music in cello performance and a Bachelors of Arts in psychology. Having earned a Master of Music at The Juilliard School, she received a Doctorate of Musical Arts from Stony Brook University. In addition to being the Director of the Stony Brook University Pre-College, she is Adjunct Assistant Professor of Cello at Montclair State University and Hofstra University, and coaches at the New York Youth Symphony Chamber Music Program. In the summers, Tomoko is in residence at the Kinhaven Music School in Weston, VT. For more information, visit www.tomokofujita.com.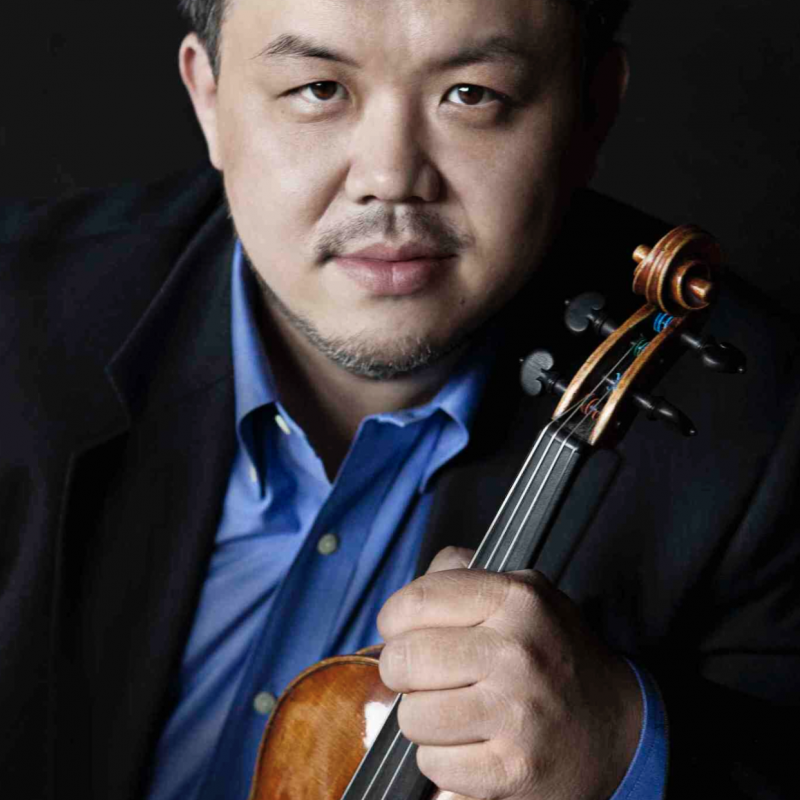 Violinist XIAO-DONG WANG entered the Shanghai Conservatory of Music at the age of ten. Mr. Wang was First Prize winner in the Menuhin International Violin Competition and First Prize winner in the Wieniawski-Lipinski International Violin Competition at the ages of thirteen and fifteen. He was brought to the attention of Dorothy DeLay of The Juilliard School who arranged for him to begin a four-year scholarship starting in 1986. A guest soloist of considerable experience, Mr. Wang has performed with orchestras around the world, including the Royal Philharmonic in London, the London Mozart Players, Adelaide, Perth, Queensland Symphony Orchestras, and Sydney Opera Orchestra. His recording credits include the Bartok Concerto No.2 and Szymanowski Concerto No.1 for Polygram Records. He has also appeared performing on both violin and viola in chamber music concerts at Lincoln Center, Kennedy Center, Aspen, Ravinia and in many other festival and musical events worldwide. Mr. Wang is the resident soloist of the Shanghai Symphony for the 2012-13 Season, he will appear three times as soloist with the orchestra during the season as well as presenting chamber music concerts and Master classes. During his residency, Mr. Wang will also perform as a soloist with three other major symphony orchestras in China, including The China Philharmonic in Beijing. Mr. Wang is the artistic director and a founding member of the renowned chamber music group Concertante, where he has collaborated with world renowned musicians and made a vast number of chamber music recordings.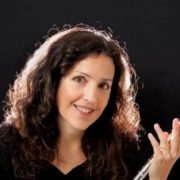 A charismatic and versatile flutist, JANET ARMS has been a member of the New York City Opera orchestra since 1988. She has also performed and recorded with the New York Philharmonic, San Francisco Ballet, Metropolitan Opera, as guest principal flutist with the St. Louis Symphony in the US and throughout Europe, as well as with the Boston Symphony Orchestra in Boston, at Tanglewood, and on tour. She has a long-standing association with the Bard Festival Orchestra and the American Symphony Orchestra, has worked with the NYC Ballet, American Ballet Theater, New Jersey Symphony, as well as subbed on Broadway in The King and I, Finding Neverland and the Radio City Christmas Spectacular. As a faculty member of the Hartt School, Janet holds the title of Senior Artist Teacher as well as the Associate Chair of Chamber Music of Winds and Brass. She has been a faculty member of the Pacific Region International Summer Music Academy – PRISMA  in Powell River, BC for many years and has spent several summers in Brazil, teaching and performing with the faculty of the renowned Festival Eleazar de Carvalho in Fortaleza. As an active performer in commercial recording here in NYC, Janet can be heard on a number of film documentaries for PBS. Scored by Michael Bacon, these include Jewish Americans, The Kennedy Years, and The Roosevelt Years to name a few. She made her recital debut at Carnegie Hall as a prizewinner of the Concert Artists International competition while completing her Masters degree at Juilliard. Ms. Arms' chamber music career has included appearances with her NYC Opera colleagues at Lincoln Center, performances at the Eastern Shore Chamber Music Festival, with the Concordia Chamber Players, the New York Chamber Soloists and appearances at PRISMA where her colleagues from the Chicago Symphony, Orchestre Symphonique de Montreal, LA Philharmonic, Vancouver Symphony, and Victoria Symphony Orchestra. Her most recent chamber music project, The Pandora Duo, is a  collaboration with guitarist and fellow Hartt faculty member Christopher Ladd.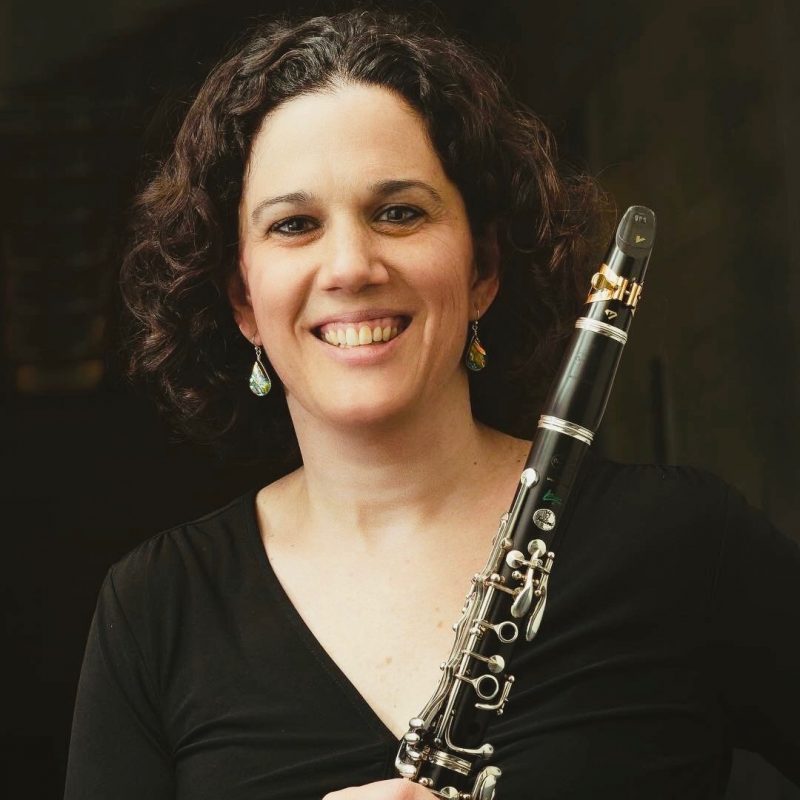 SHARI HOFFMAN is currently the second clarinetist with the American Ballet Theatre Orchestra, the American Symphony Orchestra, and the Stamford Symphony, and enjoys an active career as a freelance musician in the New York City area.  She regularly performs with many of the country's finest orchestras, including those of the Metropolitan Opera and the New York City Opera, as well as the New York City Ballet, and the New Jersey Symphony.  Comfortable performing in many musical styles, Ms. Hoffman has been a member of numerous Broadway show orchestras including "My Fair Lady", "The King and I", and "South Pacific".  She is an active chamber musician, and a passionate teacher.  Born and raised in the Philadelphia area, Ms. Hoffman completed her Bachelors and Masters degrees at the Eastman School of Music in Rochester, NY.  Her principal teachers were Jon Manasse, Eli Eban, and Ken Grant.
South Korean born Mezzo-soprano MISOON GHIM graduated from the Curtis Institute of Music and The Juilliard School, received two Metropolitan Opera Education Fund awards, and was a member of the San Francisco Opera's prestigious Merola Program. She has performed with New York City Opera, and Opera Philadelphia as Suzuki in Madama Butterfly, with the Daegu International Opera Festival as Amneris in Aïda, and with Opera Delaware as Rosina in Il barbiere di Siviglia. The New York Times praised Ghim's New York City Opera performance as "first rate," and The New York Post raved of her "dramatic sensitivity" in the role of Suzuki. As a recitalist, Ms.Ghim made her New York Weill Recital Hall Debut with pianist Amy Yang, presented by Korea Music Foundation in 2013. And most recently Rutgers University Mallery Concert Series presented her in recital with pianist Charles Abramovic in the spring of 2015. Ms. Ghim has been a regular member with the Philadelphia chamber group Dolce Suono Ensemble since 2013. As a passionate contemporary music vocal performer, Ms. Ghim world premiered Curt Cacioppo's song cycle, 6 Canti su testi di Renzo Oliva, in Haverford, New York, and Philadelphia in 2017-18 season. Ms. Ghim's all-Baroque debut album was released in the fall of 2012 by Universal Music Group Korea. In conjunction with her album's release Ms. Ghim performed as guest soloist with the Korean Chamber Orchestra under the directorship of Maestro Min Kim at the Seoul Arts Center. Ms. Ghim currently teaches as an Adjunct Professor at Saint Joseph's University, Haverford College, and Bryn Mawr College, and maintains her private voice studio in Philadelphia.