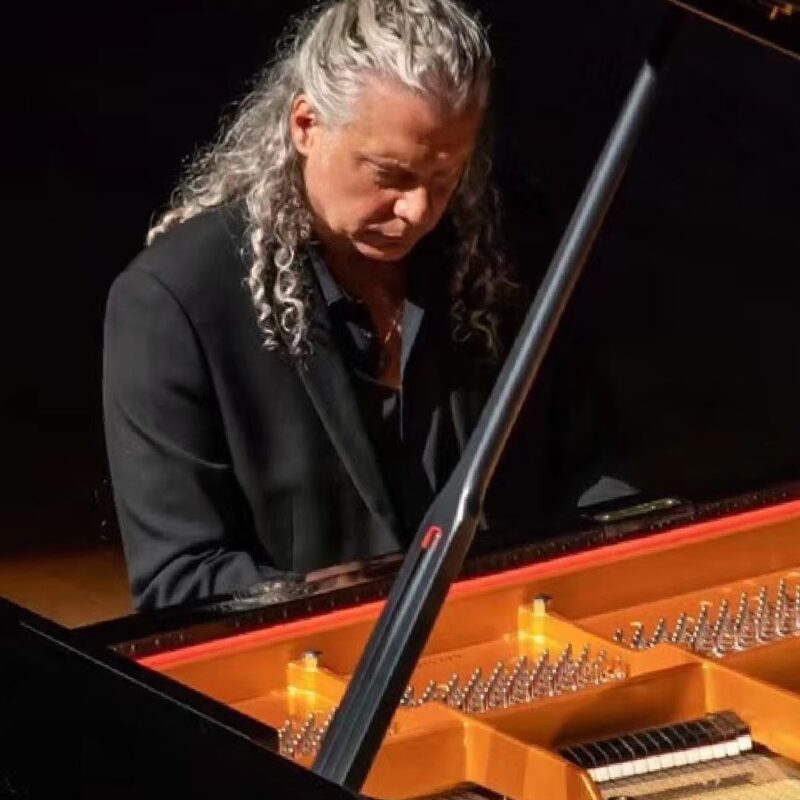 Recognized, at a young age, as a pianist "in command of his instrument and the music at every intricate turn ... his technical expertise, stage presence and sensitivity to the music are truly inspiring in so youthful a pianist" (McKeesport Daily News), American pianist ERNEST BARRETTA continues to enjoy success as both soloist and chamber musician. He has performed extensively throughout the United States and abroad, as soloist with the St. Petersburg Symphony in St. Petersburg, Russia, the National Gallery Orchestra of Washington, D.C., and the Mid-Atlantic Symphony Orchestra. Sought after for both his performances of, and thoughts about, music, he has appeared in interviews and live performances at XM Radio studios, on WBJC in Baltimore and WFLN in Philadelphia. He has recorded contemporary, chamber and solo repertoire on multiple labels, and his solo recording of works by Bach, Beethoven, and Musorgsky on the MRC label has earned critical acclaim. As a collaborative artist, Barretta has performed and recorded with many internationally recognized musicians, and is a member of the Allegheny Ensemble and the Musa Amici trio.  He twice appeared as soloist at the Seoul Summer Music Festival and Academy in South Korea, where he also served as a member of the piano faculty; he has also performed and given masterclasses at numerous music festivals in China and Tawain. In addition, he has served as a juror at international piano competitions in New York, China, and Taiwan.
Dr. Barretta additionally devotes a great deal of his time to teaching; the rewarding task of working with emerging talent is an important part of his life as a musician. He is currently on the piano faculty of the Juilliard School of Music, pre-college division, having served previously on the piano faculties of The Peabody Conservatory and Towson University. He also enjoys working as conductor and composer, and is Music Director of the several ensembles that make up the music program at St. Joseph, Fullerton, in Baltimore, MD.
Early studies of both piano and organ in the Pittsburgh, PA area led to top prizes in several local competitions, including those of the Pittsburgh Concert Society and the Pittsburgh Musician's Club.  He earned his BM in Piano Performance from the Oberlin Conservatory, studying with Sanford Margolis, MM from the University of the Arts and DMA from the Peabody Conservatory – studying with Yoheved Kaplinsky at both schools.  He received several honors and distinctions along the way, such as the Rudolph Serkin Prize (Oberlin), the Strine Award (U of Arts) and the Zierler Award (Peabody).  Currently, Dr. Barretta resides in the Baltimore area with his wife, Cynthia, and their daughter.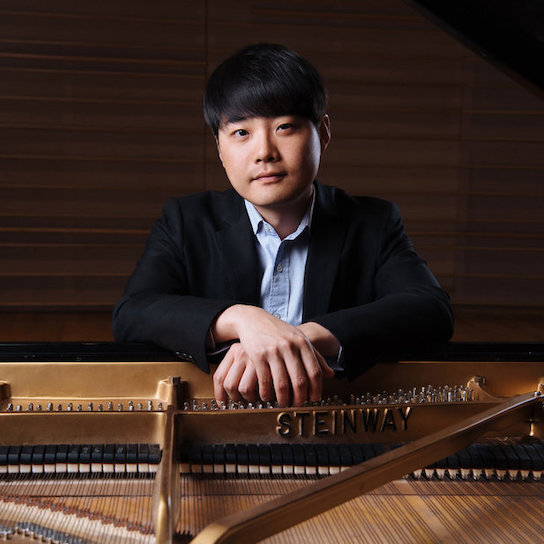 Pianist JUN CHO has appeared as both solo and chamber musician in United States, Italy, Spain, and South Korea. He is largely active in New York City, performing a wide range of repertoire in venues including Carnegie Hall, Merkin Hall, and Lincoln Center. An avid collaborator, he frequently performs with musicians including Itzhak Perlman, Philippe Quint, Stefan Jackiw, Randall Goosby, JP Jofre, and the members of New York Philharmonic. Additionally, he regularly collaborates with Pedro Giraudo Tango Quartet, the latest recipient of the Latin Grammy Award, performing an array of Tango music in some of New York's popular clubs such as the Iridium and Barbès.
In the past, Jun has given extensive collaborative performances at the Aspen Music Festival and the Sejong Music Festival, and served as a piano faculty at the Heifetz Institute. He is currently an artist-faculty member at the Perlman Music Program, and the studio pianist of violinist Itzhak Perlman at the Juilliard School.
Jun is also a founding member of New York in Chuncheon, a music festival housed in the city of Chuncheon, South Korea. The festival, comprised of various musicians of New York City, such as the members of Brooklyn Rider, Attaca Quartet, and Sybarite 5, produced yearly chamber music concerts since 2012. Furthermore, the festival's outreach program, which includes masterclasses and various mentorship activities, helps to nurture the city's aspiring musicians.
Jun received his bachelor's and master's degrees at The Juilliard School, and doctoral degree from the Shepherd School of Music at Rice University. His mentors include Julian Martin, Jon Kimura Parker, and Seymour Bernstein.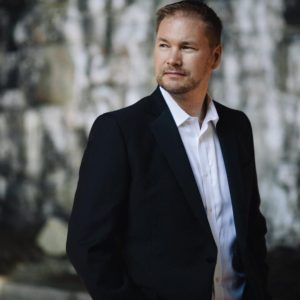 With a voice described as "honey-coloured and warm, yet robust and commanding" (The Globe and Mail), baritone TYLER DUNCAN has performed worldwide to great acclaim in both opera and concert repertoire. Recent and upcoming engagements in 2021/22 include Handel's Messiah with TENET Vocal Artists, Schubert's Winterreise with the Aspect Chamber Music Series and selections from J.S. Bach's Christmas Oratorio with Early Music Vancouver. In 2022, Mr Duncan will appear with Arizona Early Music in Handel's Apollo e Dafne and Bach's Ich habe genug, join Vancouver Symphony in Beethoven's 9th Symphony, returns to the Handel and Haydn Society in C.P.E. Bach's Magnificat, re-join Music of the Baroque as the bass soloist in Haydn's Creation and reprise Bach's Ich habe genug with Mercury Chamber Orchestra.
Mr. Duncan has performed at The Metropolitan Opera as Prince Yamadori in Madama Butterfly, Huntsman in Rusalka, Fiorello in Il barbiere di Siviglia, Moralès and Le Dancaïre in Carmen, Herald in Verdi's Otello, Millhand in Lady Macbeth of Mtsensk and the Journalist in Lulu. At the Spoleto Festival USA, he debuted as Mr. Friendly in the 18th-century ballad opera Flora, returning the next season as Sprecher in Die Zauberflöte. Other notable appearances have included Raymondo in Handel's Almira, Dandini in La Cenerentola with Pacific Opera Victoria and Demetrius in A Midsummer Night's Dream at the Princeton Festival. In the realm of new opera, he recently performed the role of Raymond in Nic Gotham's Nigredo Hotel with City Opera Vancouver and sang the world premiere of Jonathan Berger's Leonardo at the 92stY in NYC. In the summer of 2021, Mr. Duncan covered the role of Arthur in Le roi Arthus (Chausson) at Bard Summerscape.
Mr. Duncan has received prizes from the Naumburg, London's Wigmore Hall, and Munich's ARD competitions, and won the 2010 Joy in Singing competition, 2008 New York Oratorio Society's Lyndon Woodside Oratorio-Solo Competition, 2007 Prix International Pro Musicis Award, and Bernard Diamant Prize from the Canada Council for the Arts. Originally from British Columbia, Canada, he now resides in the scenic Hudson Valley of New York and holds a passport from both countries. Mr. Duncan earned music degrees from the University of British Columbia, Hochschule für Musik (Augsburg), and Hochschule für Musik und Theater (Munich) and is currently on the voice faculty of the Longy School of Music in Boston.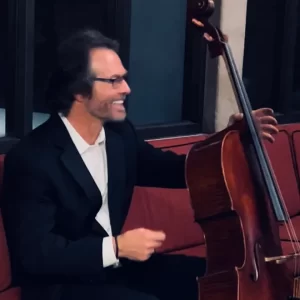 American cellist DANIEL GAISFORD enjoys a career that has expanded over 30 years as a soloist, chamber musician, recording artist and teacher.  Hailed by the New York Times as "transfixing," and The Philadelphia Inquirer as "remarkable." After hearing Gaisford perform, the Senior Editor at the National Review and Critic for The New Criterion Jay Nordlinger wrote...  "Gaisford is an American cellist and not well known. Why this is so is a mystery - and it teaches us something about the music business. When I first heard Gaisford in Philadelphia, I was stunned: How could there be so good a cellist I had never heard, or even heard of?  Evidently, not ever master is on the covers of magazines, or the covers of CDs; some have unorthodox careers. Gaisford has a formidable technique and a formidable mind.  He can make a hundred sounds : fat, thin, spiky, lyrical, rich, sickly, piercing, warm.  On the Barge series in New York, Gaisford played with a grave mien throughout.  He gave the impression that he was not merely performing a sonata, but doing something supremely important.  The Chief Critic for the Philadelphia Inquirer had a similar reaction, calling Gaisford  "America's greatest unknown cellist." The New York Times also stated that "Gaisford deserves more recognition."
Gaisford continues to infuse with new life the great works of the past, while fiercely advocating for the music of our own time. As soloist, Mr. Gaisford has appeared with orchestras throughout the United States and Canada; among them the major orchestras of Saint Louis, Seattle, Toronto and Montreal, under the direction of conductors such as Robert Spano, David Zinman and Hermann Michael. Equally active as a recitalist and chamber musician, Mr. Gaisford has performed throughout the U.S. and abroad in cities ranging from New York, San Francisco and Berlin, to Boston, Rome and Tokyo. He has been a featured guest at major festivals throughout the world including New York City's Mostly Mozart Festival, the Chautauqua Festival, the Caramoor Festival, and the Davos Festival in Switzerland. Other festivals appearances include the RomaEuropa, New Jersey's Festival of the Atlantic, Michigan's Matrix Festival, the Prince Albert Festival in Kauai, the Aspen Music Festival and the Vail Valley Music Festival in Colorado. Mr. Gaisford has been a frequent guest on radio programs around the country and his performances can be heard on NPR's Performance Today series. In 2001, Mr. Gaisford recorded composer Michael Hersch's Sonata No. 1 for Unaccompanied Cello and gave the NY premiere at the Tisch Center for the performing Arts to great acclaim. In 2004, he recorded Hersch's Sonata No. 2 for Unaccompanied Cello, which was dedicated to Mr. Gaisford. The performance was recorded on he Vangaurd Classics label and selected by The Washington Post as one of the most important recordings of 2005 by chief critic Tim Page.  In 2015, Last Autumn was released on Innova Records.
New releases also include the Bach Suites for Solo Cello and the Piatti Caprices for Solo Cello.  Daniel Gaisford grew up in Salt Lake City, Utah where he studied with Richard Hoyt and Gayle Smith. Further studies took him to the University of Southern California where he studied with Gabor Rejto and Ronald Leonard. Gaisford continued his studies with Harvey Shapiro and Channing Robbins at The Juilliard School of Music in New York. While at The Juilliard School of Music, Gaisford was principal cellist of the symphony orchestra and was the first prize winner of the Shostakovich Cello Competition which resulted in his Lincoln Center debut.
Mr. Gaisford's recordings can be found at the iTunes store and on his website, as well as many other online music vendors.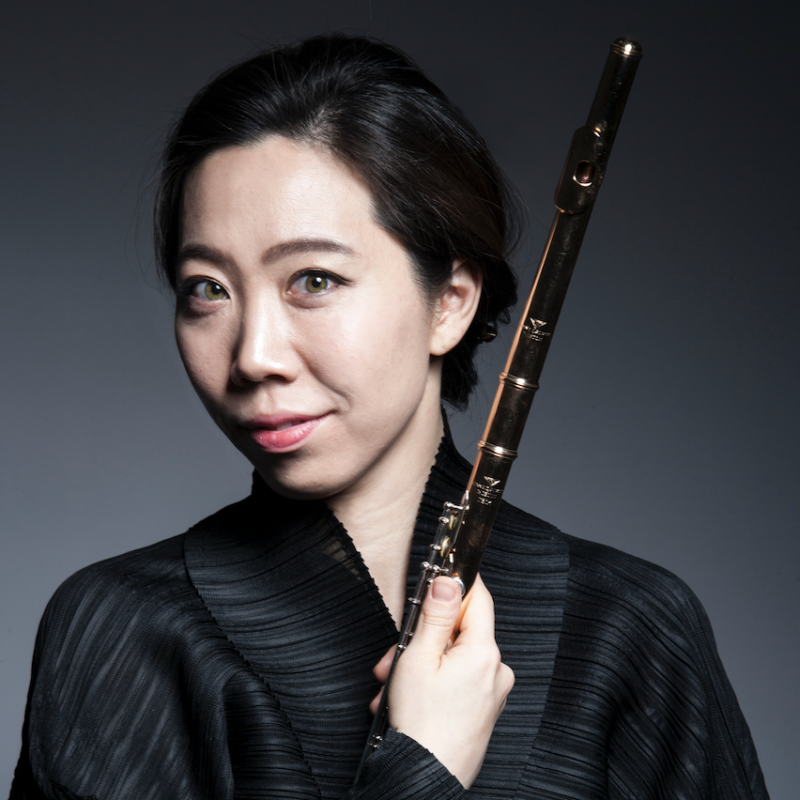 Praised as "a rare virtuoso of the flute" by Libération, SOOYUN KIM has established herself as one of the rare flute soloists on the classical music scene. Since her concerto debut with the Seoul Philharmonic Orchestra, she has enjoyed a flourishing career performing with orchestras, including the Bavarian Radio Symphony, Munich Philharmonic, Munich Chamber Orchestra, and Boston Pops. She has been presented in recital in Budapest's Liszt Hall, the Kennedy Center, Sibelius Academy in Helsinki, and Kobe's Bunka Hall. Her European debut recital at the Louvre was streamed live on medici.tv. A winner of the Georg Solti Foundation Career Grant, she has received numerous international awards and prizes including the third prize at the ARD International Flute Competition. Her summer appearances include the Music@Menlo, Spoleto USA, Yellow Barn, Rockport, Olympic, Charlottesville, Ravinia, and Tanglewood festivals. Her special interest in interdisciplinary art has led her to collaborate with many artists, dancers, and museums around the world such as Sol Lewitt, the Isabella Stewart Gardner Museum, and Glassmuseet Ebeltoft in Denmark. An alum of Bowers Program (formerly CMS TWO), she is an Artist Member of the Chamber Music Society of Lincoln Center.  she studied at the New England Conservatory under the tutelage of Paula Robison. She is currently on the faculty of the Longy School of Music of Bard College and teaches summer courses at Orford Musique. Kim plays a rare 18-karat gold flute specially made for her by Verne Q. Powell Flutes.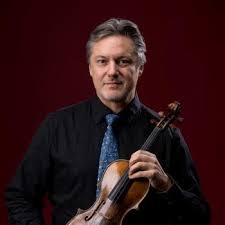 American violinist KURT NIKKANEN is an international soloist of the highest order. Born in Hartford, Connecticut, he began his violin studies at the age of three, later studying with Roman Totenberg and Jens Ellerman. At twelve he gave his Carnegie Hall debut, performing with the New York Symphony; two years later he was invited by Zubin Mehta to perform the Paganini Concerto No.1 with the New York Philharmonic for a Young People's Concert. He is a graduate of the Juilliard School, where he was a scholarship student of Dorothy DeLay.
Mr. Nikkanen regularly receives invitations from the leading orchestras and presenters in the USA and Europe, and has toured Japan and the Far East. In North America he has appeared with the Dallas Symphony, Minnesota Orchestra, San Francisco Symphony, Los Angeles Philharmonic and Cleveland Orchestra, and in Europe with the BBC Symphony, Royal Philharmonic, BBC Philharmonic, Deutsches Symphonie-Orchester Berlin, Rotterdam Philharmonic and the Dresden Staatskapelle. He has worked with many leading conductors.
An enthusiastic advocate of contemporary music, Kurt Nikkanen has given numerous performances of the John Adams Violin Concerto, with orchestras such as the Royal Stockholm Philharmonic, London Sinfonietta, Deutsches Symphonie-Orchester Berlin, Oregon Symphony, Hallé Orchestra and Cincinnati Symphony (all under the composer's direction).
Highlights of recent seasons have included a UK tour with the Royal Liverpool Philharmonic, performances with the Gothenburg Symphony and Neeme Jarvi at the BBC Proms, and concerts with the Rotterdam Philharmonic, Prague Symphony and RTE Orchestra in Dublin; also with the Bayerischer Rundfunk and Suddeutscher Rundfunk orchestras, both with the late Yakov Kreizberg, and the Royal Scottish National Orchestra with Junichi Hirokami. He has also appeared with the Belgian National Orchestra, Trondheim Symphony and the orchestra of RAI Turin, the Detroit Symphony and Orchestra of Galicia, the Bilbao Symphony, the Malaysian Philharmonic and performances of the Dvorak concerto with the Czech Philharmonic and Vladimir Ashkenazy, both in Prague and on tour in the USA, with concerts in New York and Chicago. In 2011, he was featured as soloist in a performance of the Barber Violin Concerto and Ravel Tzigane with the Turku Philharmonic in a live webcast that was streamed worldwide.
Mr. Nikkanen has had many works written for him, including Steven R. Gerber's violin concerto, which he has recorded for Koch International. In 2009, Mr. Nikkanen performed the world premiere of Mikko Heinio's concerto Alla Madre, subsequently recording it for Sony Classical with the Turku Philharmonic under Petri Sakari and released in 2010. His recording of William Walton's Violin Concerto with the New Haven Symphony Orchestra was released on the Nimbus Alliance label in 2010 and was chosen as "Critics Choice for 2010" in Gramophone Magazine.
Mr. Nikkanen gave the New York premiere of the Violin Concerto by Thomas Adès in May 2010 and has since performed it in Australia with the Perth Symphony Orchestra conducted by Paul Daniel.
In addition to his orchestral appearances, Kurt Nikkanen performs regularly as a recitalist both in the US and abroad with his wife, pianist Maria Asteriadou, presenting repertoire ranging from the complete Beethoven sonatas to Piazzolla tangos.
He is the Concertmaster of the New York City Ballet Orchestra and maintains a private teaching studio in New York, where he resides with his family.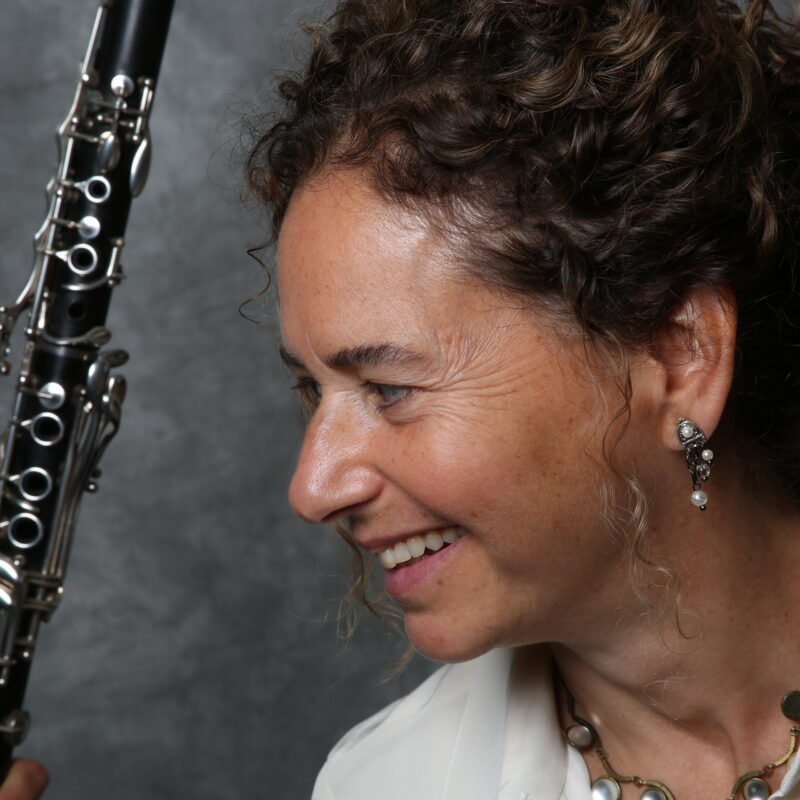 JO-ANN STERNBERG leads a diverse musical life in the New York area as a chamber musician, orchestral player, music educator, and interpreter of new music. Jo-Ann is a member of the Borealis Wind Quintet, the Richardson Chamber Players, and the Riverside Symphony; principal clarinet of the orchestras of the Oratorio Society of NY, the NY Choral Society, and St John the Divine; and she regularly performs and tours with Orpheus Chamber Orchestra, the American Composers Orchestra, Mark Morris Dance, the American Symphony, and Musicians from Marlboro; and can often be heard playing in a number of different Broadway musicals. 
Ms. Sternberg graduated from Tufts University/New England Conservatory's dual degree program (BA in English/BM in Clarinet Performance) mentored by Peter Hadcock. She continued her studies at Yale University with David Shifrin and at The Juilliard School with Charles Neidich where she was awarded the William Kapell Memorial Award.  Currently, Ms. Sternberg serves on the faculties of Princeton University, Juilliard's MAP, and MSM Pre-College. She is Founder/Artistic Director of The Maine Chamber Music Seminar at Snow Pond for college/graduate level musicians. She performs and teaches at the CMC & Composers' Forum of the East, and participates in numerous performance residencies throughout New England.   
Ms. Sternberg is a Selmer Artist.
REGISTRATION IS NOW CLOSED